Portal system EPF3
Creating value for your business
INSIGMA's EPF3 (Enterprise Portal Framework) is a true xMS system. It combines classical CMS (Content Management System) functionality and complex workflow modules in a single solution. Also, it can be enhanced with a large number of additional applications. Developed to meet the requirements of vehicle manufacturers and national distribution companies, EPF3 is able to satisfy business as well as IT needs.
Intranet or extranet solutions
Designed as an intranet or extranet solution, EPF3 is directly tailored to the B2B (especially between manufacturer and dealer) and B2E sectors. For the B2E sector, solutions for information transfer or eLearning are available, while EPF3 unfolds its full strength in the B2B sector with modularised sales promotion measures.
The strength of this automotive portal system lies in its modularity. And there are no limits to it regarding your individual requirements.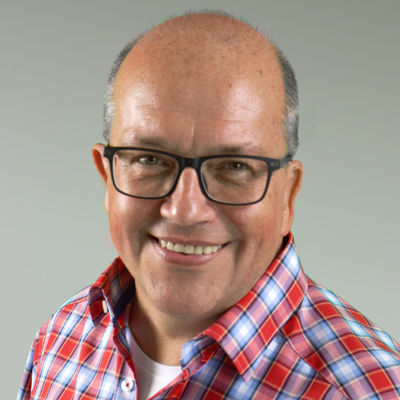 Harald Bluhm
Project Manager
---
EPF3-modules at a glance:
Use intranet and extranet portals to supply staff and dealers with information and services. Enterprise Portal Framework (EPF3) – INSIGMA's Content Management System (CMS) – has been specially designed and optimised for use in B2B and B2E communication platforms. EPF3 is offered exclusively as part of a customised content management system, distinguishing it clearly from out-of-the-box solutions. Top priority is given to your individual needs and wishes, and a full-service philosophy is always uppermost in our minds.
The modular portal can also be extended to include a large number of additional applications. A wide range of standard modules can be used to support the business processes of manufacturers or dealers. And, of course, we are always ready to develop any further custom modules you may require.
Automobile Portals & Stock Locator
Vehicle marketplaces – make your offers known
Exploit the vehicle marketplace as a sales channel for new and used vehicles. This module in our portal system offers manufacturers and dealers various sales options.
For manufacturers, the vehicle marketplace is an effective way of remarketing leasing returns via intranet or extranet, the target group being company employees or dealers who are looking for such vehicles for their customers. Dealers can use it to offer their new and used vehicles for purchase on the Internet.
The sophisticated roles concept implemented in the vehicle marketplace enables you to prioritise particular groups of purchasers, so ensuring that vehicles are distributed according to your specifications.
Stock Locator – finding the right configuration
An everyday problem that's tough to solve: A customer wants a new car with a configuration that involves a waiting period when ordered by your dealers. Depending on the exact configuration, the waiting period can be a considerable one, and this is unsatisfactory from a service perspective.
INSIGMA's "Stock Locator" process can help solve this problem by enabling a search to be carried out in other dealers' stock. If a vehicle with the right configuration is found, contact is established between the dealers concerned. The customer can thus be provided with the desired vehicle in a fast and uncomplicated way. As well as enhancing customer satisfaction, this saves you the effort involved in searching for an alternative.
Warranty approval – guaranteed to be fast and reliable
When is a warranty claim justified? Not every problem is covered by the provisions of the manufacturer's warranty, and some issues therefore have to be clarified in discussions between manufacturer and dealer. This takes time, something that is not appreciated by a customer who is eagerly awaiting the return of his repaired vehicle. INSIGMA's warranty approval process can remedy this situation.
The workflow-based system permits warranty repairs to be approved beforehand by the manufacturer, and also automatically obtains all the required authorisations. The dealer triggers the workflow by depositing all the necessary documents in the system. Automatic checks and the granting of approvals by defined persons or functions means that warranty claims can be processed in a fast and customer-friendly way. This minimises the effort involved in the process for both dealer and manufacturer alike. What's more, the dealer and the customer are given firm information about the scope of the repairs covered by the manufacturer's warranty, leading to fewer returns to the manufacturer. The system can be administered via a simple front-end. All requests are automatically archived. The system also contains a comprehensive reporting system that can be used by both dealer and manufacturer.
Enabling dealers to measure their own success
Metrics is a flexible online reporting tool that enables your dealers to keep a check on their own business success.
Many manufacturers have their own field force that visits dealers on a more or less regular basis, looks at the current figures, and advises the dealers on any measures that may be necessary. But what happens after that? This is where Metrics comes in. The tool enables the dealers themselves to monitor the success of the agreed activities, and gives them the opportunity to take any required countermeasures. We map your activity programme to a workflow within the Metrics tool and provide interfaces to dealers' systems, so enabling them to monitor the current situation and identify any deviations from target values.
All members of your dealer network have access to the Metrics tool. By processing key commercial data, Metrics is able to provide every dealer with informative analyses, so permitting meaningful benchmarking. Use Metrics to heighten your dealers' business success and boost the sales of your products.
Training for key applications
In order to use any application correctly, users must be properly trained. Our eLearning tool will enable you to ensure that applications such as parts catalogues and vehicle marketplaces are used in the optimum way within your dealer network. This web-based solution delivers static (e.g. text, video sequences) or interactive (particularly multiple choice questions) training material that we have implemented for you within the tool. Our experienced automotive trainers will be happy to help you prepare the necessary content. This approach enables you to communicate complex processes and solutions in a consistent fashion and with minimum training effort.
Meet the expectations of dealers and customers
Nowadays, most purchasing and payment transactions can be comfortably conducted via the Internet. Webshops are thus also playing an increasingly important sales and distribution role for many products and processes in the automotive industry. This is exactly where INSIGMA's innovative eBusiness webshop application comes in!
Based on a responsive layout, our webshop module can be displayed on a whole range of devices, including desktops, tablets and smartphones. Other features include:
Multilingual support
Individually customisable layout
Intuitive interface thanks to our easy-to-use concept
A slider module for teasers about current offers
Mobile capability
It goes without saying that our webshop module supports all established payment methods such as bank transfers, direct debits or credit cards. Over and above this, however, webshop can also deal with transactions via popular payment services such as SaferPay or PayPal.
---
EPF3 offers you various additional features: