INSIGMA
Innovation is a necessity
Development is crucial. This does not only apply to the IT sector but also to our customers in the automotive, insurance, art and culture sectors. It is because of and with our customers that our range of services has grown, so that we now have 30 years of experience under our belt and can offer you services using the expertise of our many branches that extend way beyond simple software development. This customer-focused attitude has made us one of the leading IT service providers in Cologne.
Where did we get this diverse business expertise? From the requests of our customers.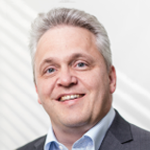 Prof. Dr. Matthias Gross
Managing Director INSIGMA
As an IT service provider, we offer you a complete portfolio that consists of software development and consulting, infrastructure solutions for your IT environment as well as a competent Customer Service Centre to support your customer service. From three locations: Cologne, Frechen and Krakow.
IT Projects
Whether it is a particular product, a customised software solution, ideas relating to your IT infrastructure or an efficient cloud solution: This is the area where we combine all our expertise in the areas of consultancy and administration. Why? So that we can give you the most comprehensive service possible.
International Customer Service
An international, qualified and customer-focused team to process your customer requests, that are handled by the country-specific representatives in 20 different languages. Sophisticated workflow processes ensure the efficient and competent support for your customers.
Software development
Customised solutions in the e-business sector. To ensure that your company can benefit from time and cost savings and enjoy competitive advantages through a customised software solution, we attach great importance to in-depth analysis and consultancy.
Date centre
Our own data centre provides server, storage, backup and security services. Cloud solutions as well as additional IT outsourcing solutions affecting hardware or software, all come from us, a single source. And obviously tailored to your individual needs.
Our history. A history of further developments.
MARALU Informationstechnologie GmbH, later INSIGMA, is founded. Primarily focused on hardware development, our field of competence shifted to software development and consultancy.
INSIGMA merges with IT Engineering GmbH. Not only do the company names merge to become INSIGMA IT Engineering GmbH, but also the core competencies of both companies: IT solutions for the automotive and insurance sectors.
The International Customer Service Centre expands its portfolio. Jaguar Land Rover, Ford and Volvo Cars are the first customers.
The company portfolio expands to include infrastructure and data centre solutions with the purchase of Hürther dp Systemhaus GmbH.
The markets of e- and m-commerce solutions for art and cultural enterprises are developed with the founding of VISITATE GmbH & Co. KG.
Excellent cooperation with our customers in the automotive industry results in the opening of INSIGMA Sp. z o.o. in Krakow, Poland.
---
Your contact for INSIGMA: