Private Cloud
From public cloud to private cloud
Cloud providers make services available to the general public as so-called cloud computing:
Internet-based storage
computing power or
access to application programs.

In a cloud solution, users' data can be accessed from anywhere. It can be accessed, backed up and edited. Any user can make use of such cloud services.
Unlike the public cloud, the private cloud is hosted by us in a protected environment. This allows you to benefit from the advantages of a cloud solution while ensuring the security of your sensitive data.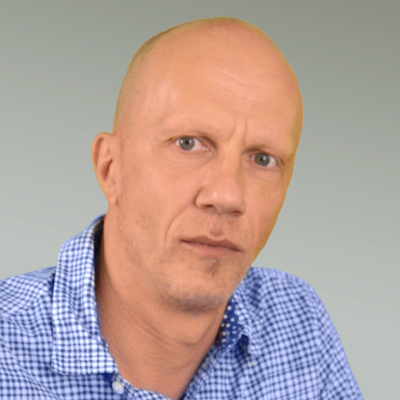 David Floehl
Key Account Manager Hosting
Our private cloud meets a higher security standard. The offering is available exclusively to a limited and verified group of users.
Private clouds are increasingly establishing themselves in our business world as a powerful answer to ever-growing demands. They rely on strict security policies and can be deployed quickly over the Internet. Exclusive use in a private, internal network is also possible without any problems.
Safety and flexibility combined
The private cloud, or enterprise cloud, offers all the benefits of a public cloud and much more. You claim the elasticity and scalability of your storage and computing resources typical of the cloud. You control and flexibly customize your hosted computing infrastructure via additional tools. Thanks to enterprise firewalls and internal hosting, you gain tremendous security and privacy gains. No third party can gain access to your confidential data.
Mobility without risk
Die INSIGMA Nextcloud-Lösung stellt Ihnen Ihre Daten flexibel, mobil und uneingeschränkt auf allen Endgeräten bereit. Sie ist damit die dringend benötigte technische Lösung für einen immer mobileren Arbeitsalltag. Vermeiden Sie Sicherheitslücken und Risiken, die bei der Verwendung öffentlicher Clouds nicht von der Hand zu weisen sind. In öffentlichen Clouds übergeben die Unternehmen oftmals sensible Kunden- und Firmendaten an externe Dienstleistungsunternehmen. Hier reicht bereits eine ausländisch ansässige Tochterfirma. Sie bewegen sich damit nicht nur in einer rechtlichen Grauzone, sondern nehmen auch ein Sicherheitsrisiko in Kauf.
Mit unserer Private Cloud gehen Sie kein Risiko ein.
Rely on experience
With us, you enjoy all the advantages in terms of mobility and flexibility. At the same time, you take no risk. Whether on your company servers or in our in-house data center, access to the private cloud is only granted to your authorized employees.
Your contact regarding the Private Cloud: